Since we are going to be spending so much time together this summer, we thought some introductions would be appropriate at this time.
There have been a few changes in our staff this year.
Rod your old shuttle driver has gone back to flying and fighting fires for the summer and Liz is taking the summer off to… well do what people like to do in the summer, relax and enjoy some much needed down time. They both brought so much to the program over the years. Liz's behind the scene attention to details and dedication made the program what it is today and Rod's personality on the road made for a perfect combination for a successful shuttle program. It's no wonder they are happily married.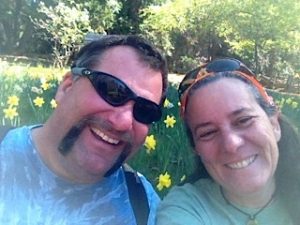 There is no need to worry about any drastic changes to our program though. Everything is running the same. The wheels are still rotating in a forward motion on the van and as far as the behind the scene changes, we have been working diligently to update our webpage to provide more information for you and to make your shuttle and boating experience one without complications (with the exception of what happens on the water, that is all you.)
THE  2015 COLOMA SHUTTLE CREW
THE DRIVER- " THE MAN IN THE VAN" – Khrys Melgar
Originally from the Jersey Shore, an Aquarius and raised by two loving parents from Peru and Colombia, Khrys spent most of his youth discovering the natural world which instilled in him the importance of protecting wildlife and conserving healthy ecosystems. He graduated from Stockton University with a B.A in Environmental Studies and began his career in outdoor education and recreation in Redwood National and State Parks, Calif.
Since then, he has been blessed with wonderful friends and great opportunities that have encouraged him to continue in his pursuit of happiness. He has worked in many parts of our public lands and traveled from coast to coast including Hawaii, Alaska and Baja California. His favorite past times are exploring the mountains, deserts and coastlines seeking wildlife and natural treasures. You can find him hiking, biking, snorkeling, paddle boarding and planning the next hot springs trip to the Eastern Sierra.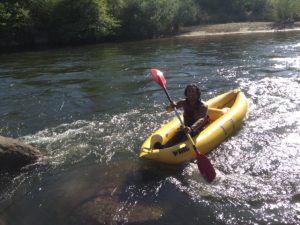 THE COORDINATOR – Cathy Peters
Cathy is our new coordinator for the season. She is a local girl who use to work as a guide on The American River. She has just recently returned to work and live in El Dorado County after spending a few years traveling, working and living in our National Parks. When she is not answering your phone calls and emails, she is working as a park ranger up the hill. On her time off she enjoys hiking, SUPing, geocaching and hanging out with her dogs, family and friends. She is excited to have been asked to work with The Coloma Shuttle this year and feels that our program's cause and goals for environmental protection are outstanding,  Additionally, our contributions to "making a difference" in this world while providing a low cost service to the boaters of our community is a double bonus.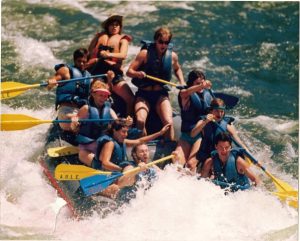 THE GENERAL MANAGER – Howard Penn
Howard is our General Manager of the shuttle program and the President of American River Recreation Association – the non-profit that operates the program. He has been a long time kayaker, rafter, and mountaineer commercially guiding rivers and mountains around the world on five continents. In his other world, he has founded several start-up companies in the technology, hospitality and financials sectors. Look for him out on the river usually day-dreaming and watching the wildlife – including boaters.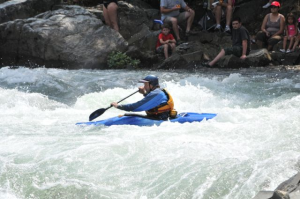 The Coloma Shuttle Crew wants to thank you for your continued support of our program and wish you all a great season on the river.